The Identifier for Advertisers, or IDFA, is a random device identifier assigned by Apple to a user's device. Advertisers use it to track data so they can deliver customized advertising.
Each IDFA contains no personal information. It is used for measuring and identifying user interactions with ad campaigns, installs, and in-app activity.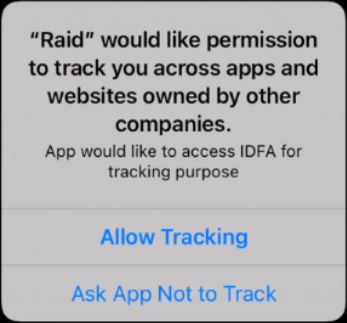 Adding this disclaimer is an Apple requirement. The decision to allow tracking or deny it won't influence a playing process.