Basics
Faction Wars pits Faction against Faction in a fight for honor and glory.
Led by demonic Crypt Keepers, each Faction's Crypt has been taken over by Factions from warring Alliances.
Each Faction has their own Crypt, and Champions can only enter Crypts belonging to their own Faction.
You will need to build teams of Champions from each Faction if you want to succeed and take back control of the Crypts.

Each Crypt has 21 Stages to beat - but it won't be easy.
On Stages 7, 14, and 21, you will also need to face some of the toughest bosses in Teleria - the Crypt Keepers.
Crypt Keepers are unique bosses that evolve as you progress - completely changing their Skills and requiring new teams and strategies to beat them.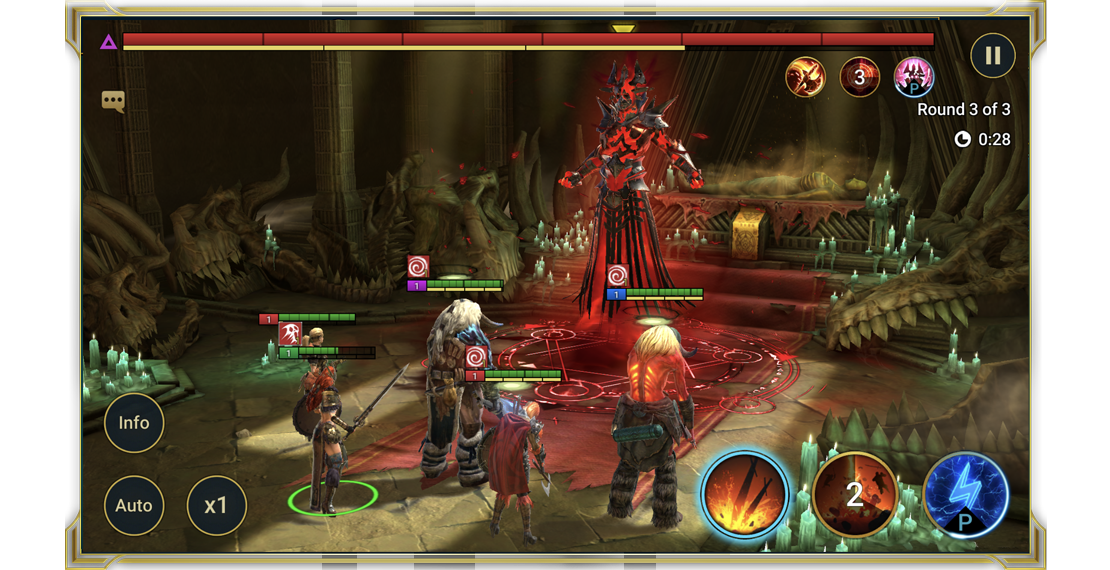 Schedule
Crypts open and close at 00:00 UTC every day, with each Crypt opening for 24 hours at a time.
Multiple Crypts will be open every day, but each Crypt will only be open for 1 day within a 6-day period.
The order in which Crypts open is random, so every 6-day cycle will be different.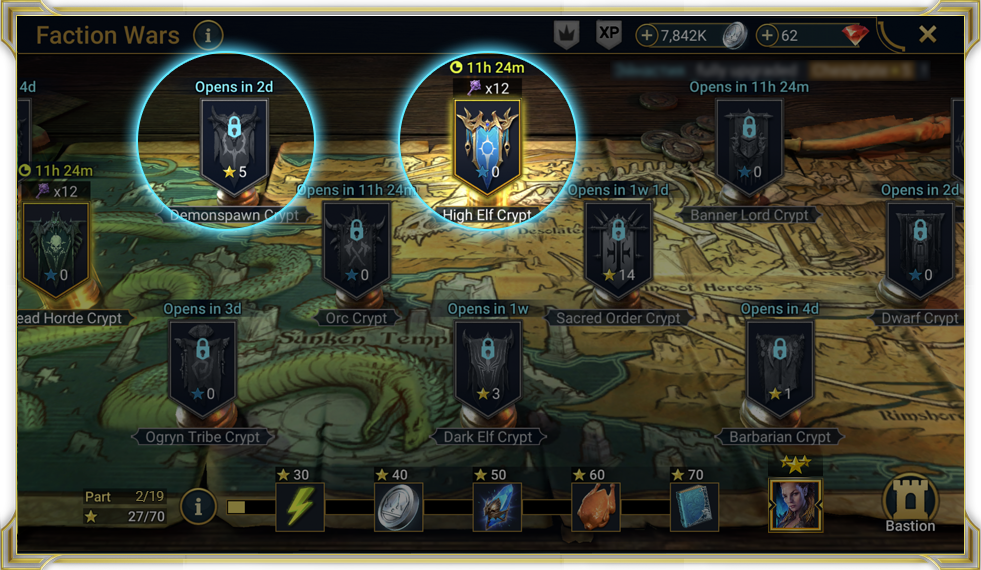 Crypt Keys
You will be given 12 Crypt Keys for each Crypt as soon as they open.
Each Faction Wars Battle requires Crypt Keys, but there's a catch - you won't lose Crypt Keys if you lose a Battle. You'll only spend the keys if you win the Battle.
Each Crypt Key is tied to a specific Faction's Crypt. You cannot accumulate Keys from one or more Crypts and use them for another.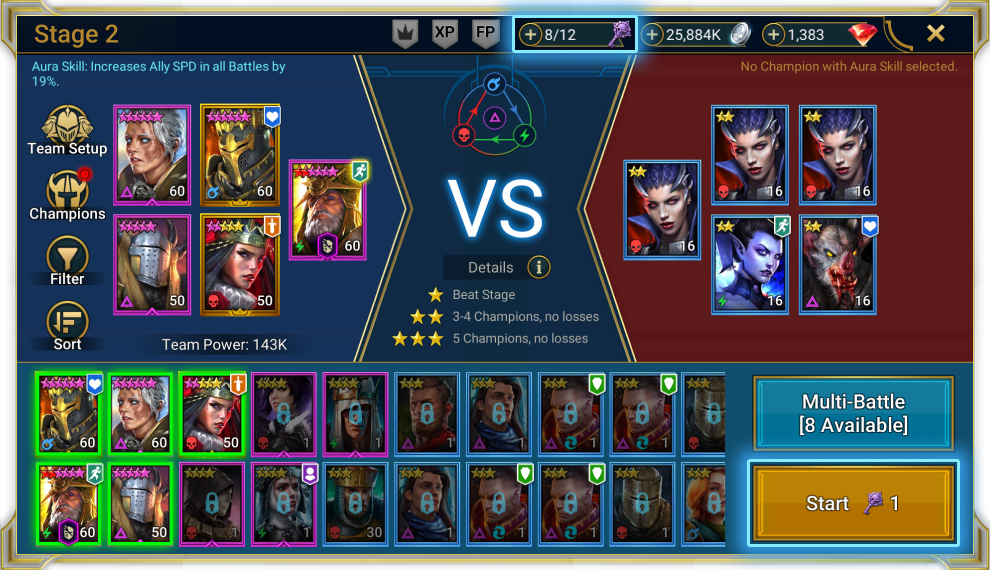 Glyphs
Beat Crypt Stages to earn special items - Glyphs.
Glyphs are used to enchant your Artifacts and upgrade their substats, making them even more powerful.
Glyphs drop at random, are not divided by Crypt - every Glyph can be found in every Faction Crypt.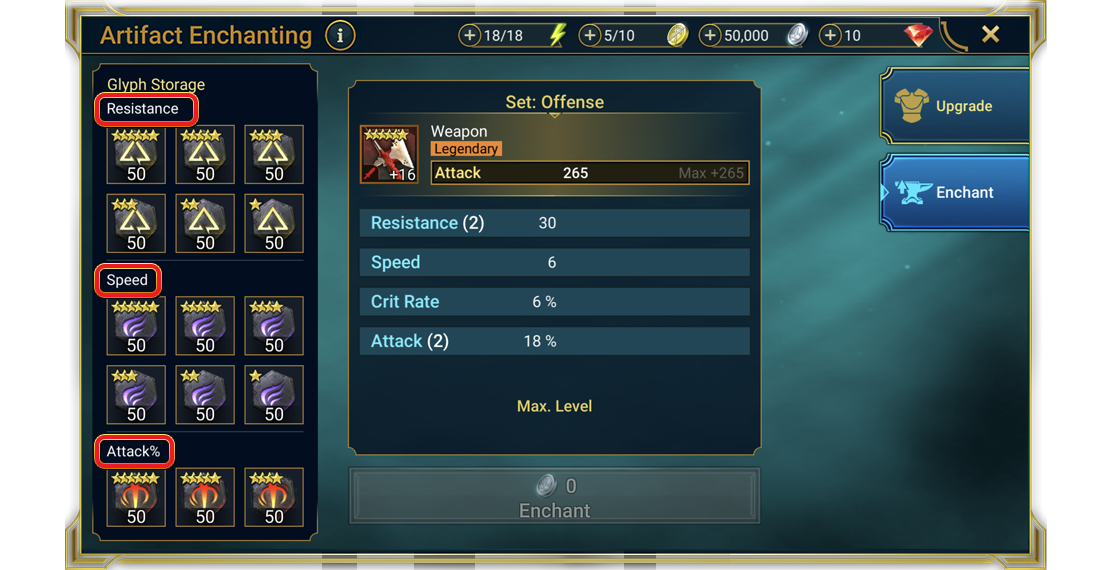 Forge Materials
Beat Crypt Stages to win Bloodstones and Soulstones. These Materials can be used for crafting Artifacts at the Forge.
The higher the Stage you beat, the higher your chances of getting rarer Materials.
Other Rewards
You can receive unique, one-time Rewards when you beat a Crypt Keeper for the first time.
You can also earn stars in Faction Wars to get your hands on extra Rewards. The better you perform on each Stage, the more stars you earn, and the more Rewards you get. Track your progress with the bar at the bottom of the screen on the Faction Wars Map.