Basics
Artifact Ascension unlocks at Level 38, and allows players to make Artifacts even stronger. Ascending an Artifact grants a random bonus stat, known as an Ascension Bonus. Here is the list of possible Ascension Bonuses for each Artifact Type: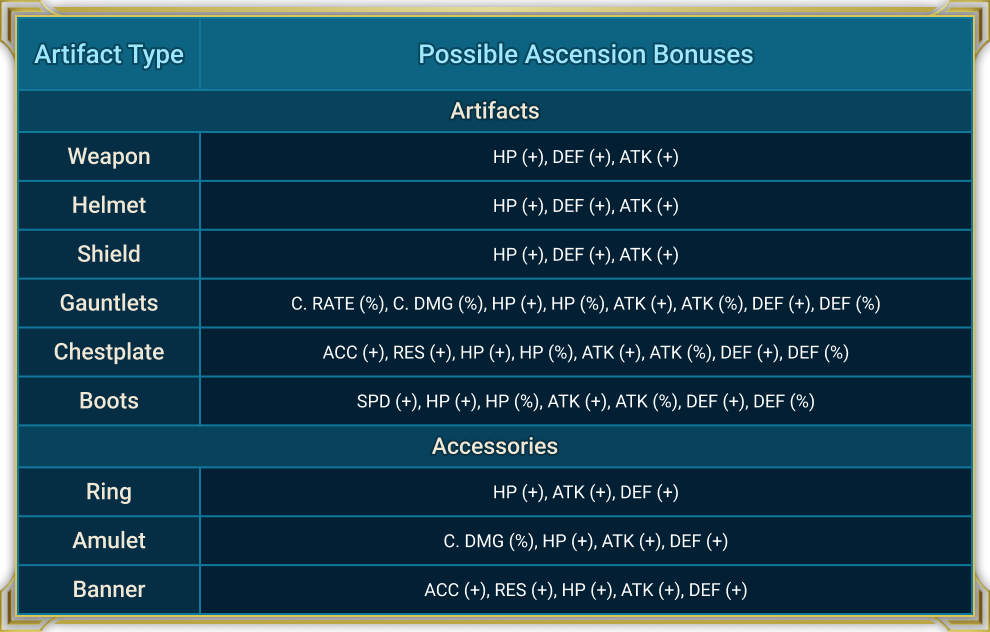 To Ascend an Artifact, it must be at least Rank 4 and upgraded to Level 12.
Ascending an Artifact
The maximum Ascension Level for an Artifact is equal to its Rank. For example, if you had a Rank 4 Artifact, it could be Ascended 4 times. You don't need Silver to Ascend Artifacts, and they don't become more expensive after they are Ascended.
When an Artifact is Ascended for the first time, it gets an Ascension Bonus. This is an extra stat that can be upgraded further with every Level of Ascension. The Ascension Bonus cannot be removed or changed, and will remain the same even after the Artifact is reworked.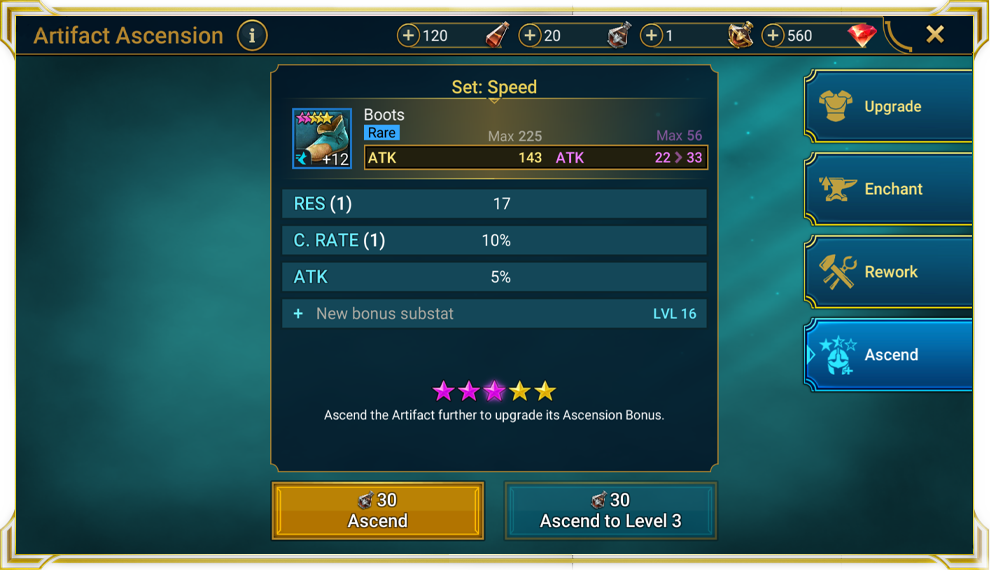 Oils
To Ascend Artifacts, you need a special resource called Oil. There are three types of Oil:
Lesser Oil. Used to Ascend Artifacts to Levels 1 and 2 of Ascension.
Greater Oil. Used to Ascend Artifacts to Levels 3 and 4 of Ascension.
Superior Oil. Used to Ascend Artifacts to Levels 5 and 6 of Ascension.
To Ascend an Artifact to Level 6 of Ascension, you will need all three types of Oils.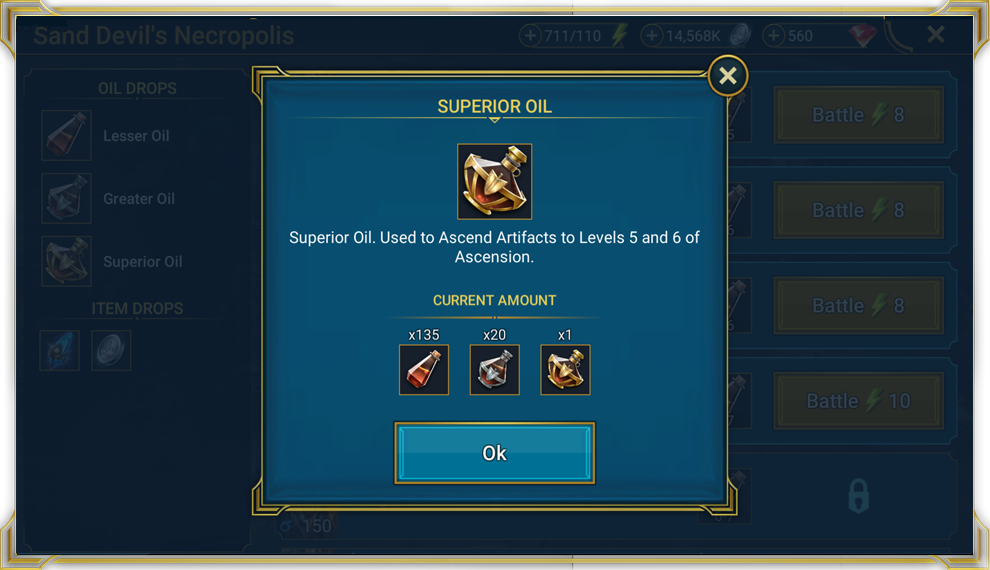 Instant Ascension
Similar to upgrading Artifacts, there are two ways to Ascend Artifacts. You can either Ascend an Artifact one Level at a time, or you can Ascend an Artifact to the maximum possible Level depending on how many Oils you have available.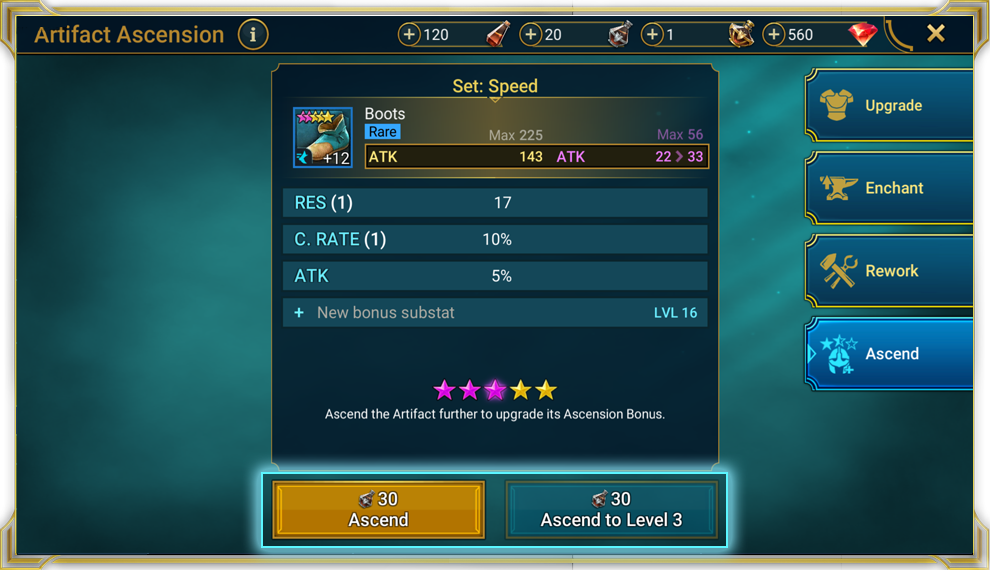 Earning Oils
All players will receive Oils when they reach Level 38 and unlock Artifact Ascension. More Oils can be earned in Tournaments and Events, and acquired from Limited Special Offers.
However, the primary way of earning Oils is by raiding the Sand Devil's Necropolis. Like other Dungeons with similar resources, the higher the Stage, the higher the chance of getting Greater and Superior Oils. In the Sand Devil's Necropolis, you can also earn Silver and Ancient Shards, as well as XP.