We recommend that you cancel the subscription renewal 24 hours before the end of the current period. Your RAID Card remains active until the next billing date.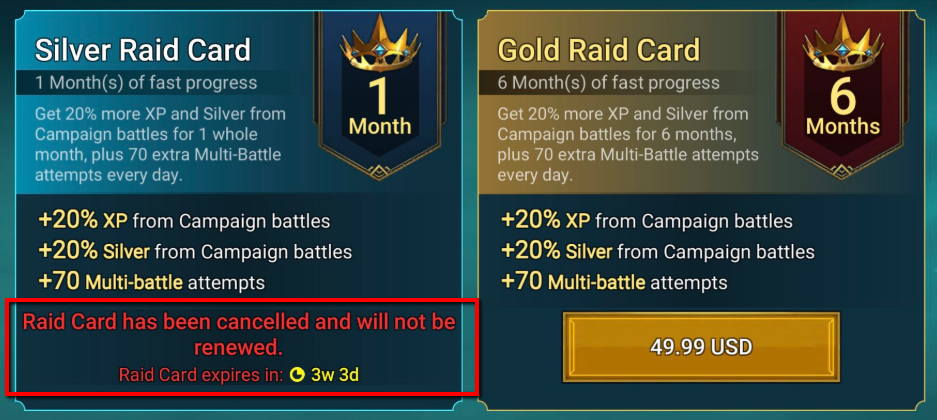 For Android
1. Open your Google Play account
2. Click My subscriptions
3. Select the subscription you want to cancel
4. Click Manage > Cancel Subscription
For more information, check this article in the Google Help Center.

For iOS
1. Go to the App Store app > Account > Subscriptions
2. Tap the subscription that you want to manage
3. Tap Cancel Subscription
The instructions vary depending on your Apple device. For more details, check this article on the Apple Support website.