Basics
The Revival Path is a feature that can help you continue your in-game progress after being away from RAID for a long time. As you work through the Revival Path, you can earn many useful items like Silver, Energy, Artifacts, and more. There is no time limit for when you need to complete the Revival Path by.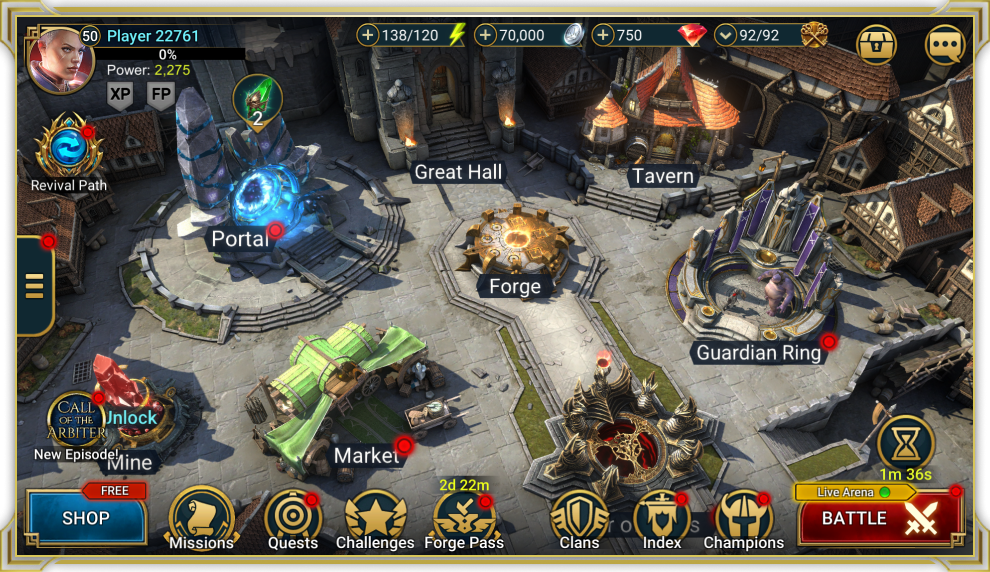 Progress
You can earn Revival Path Points by completing Daily, Weekly and Revival Quests. You will increase your Revival Path Level for every 21 Revival Path Points earned. Each Revival Path Level contains rewards.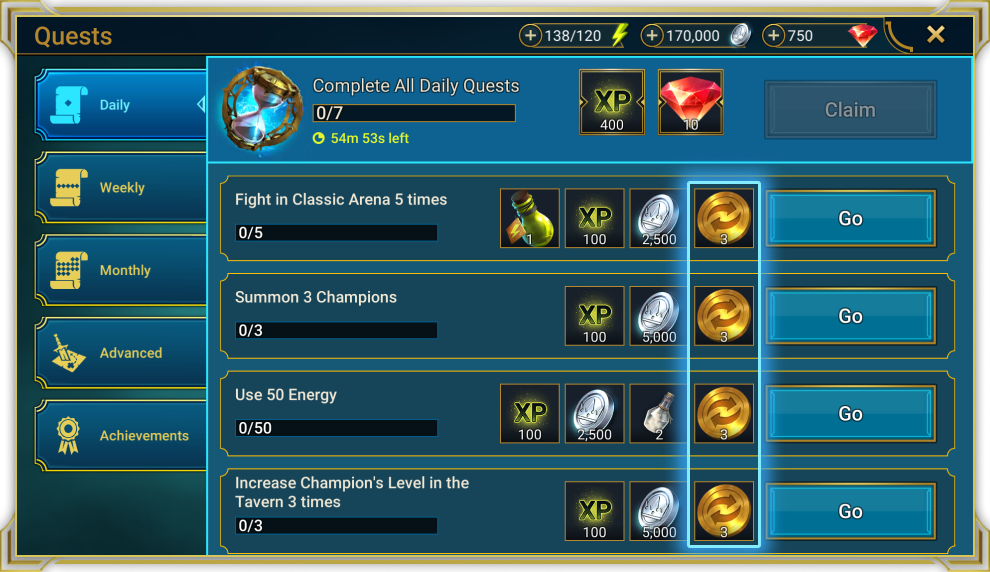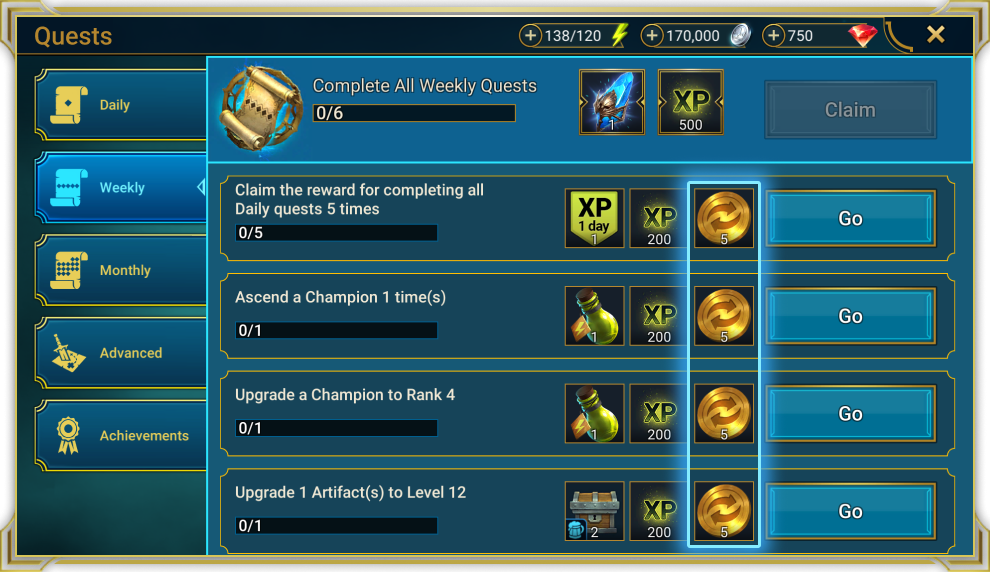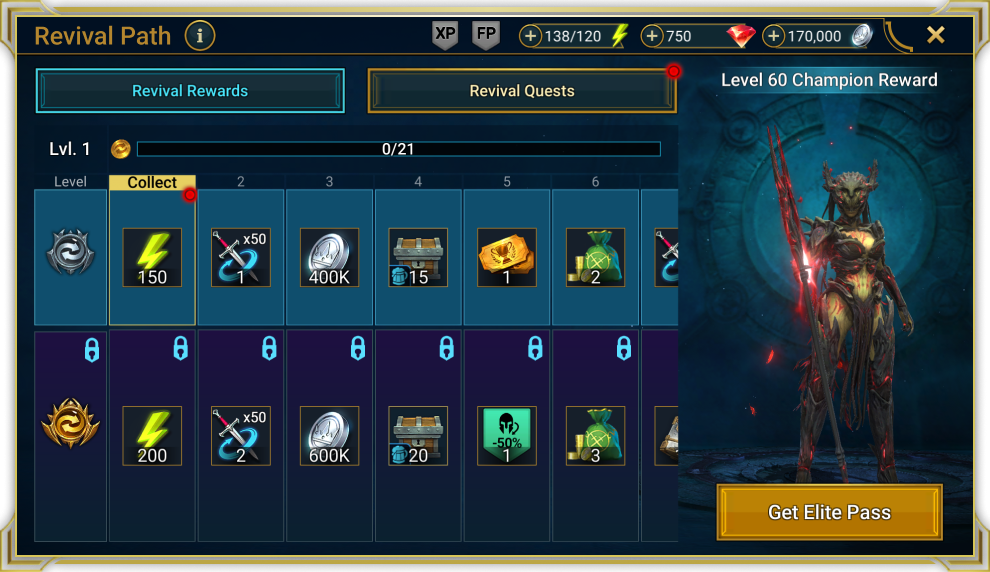 Elite Revival Pass
There are two layers of rewards in the Revival Path - Basic and Elite.
All players automatically start on the Basic version of the Revival Path. You can take part in Daily, Weekly, and Revival Quests to earn Revival Path Points and unlock Basic Revival Path Rewards.
With the Elite Revival Pass, you gain access to an extra layer of rewards you can earn by working through the Revival Path. On top of that, at the end of the Elite Revival Path, you can get a guaranteed Legendary Champion.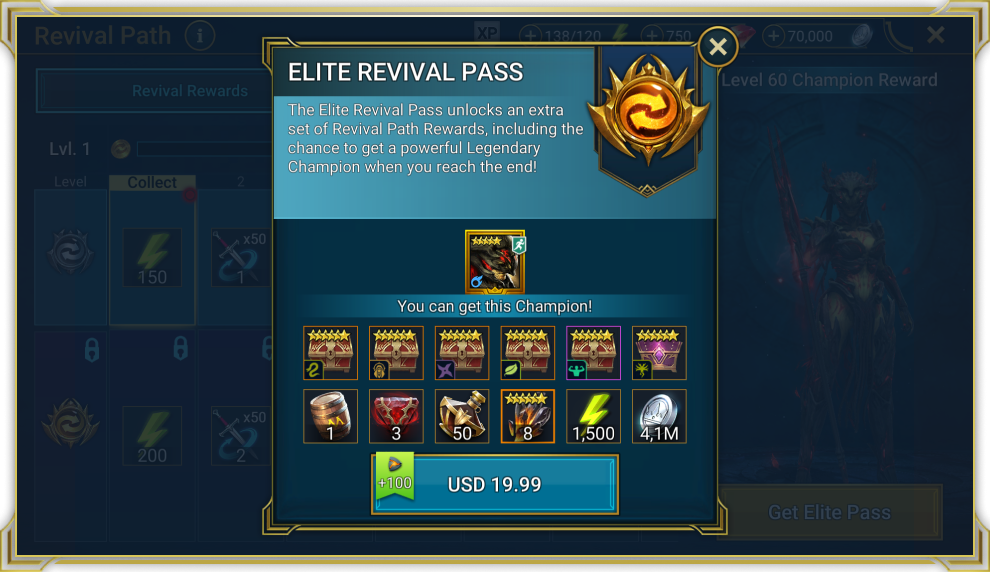 Revival Path Rewards
For achieving Revival Path Levels, you will earn powerful Artifacts, Multi-battle attempts, Chaos Ore, Potions, Energy, Gold Keys and more as rewards. These resources and other goodies will help you progress faster and make your Champions stronger.
Getting Levels
If you want to save some time and earn Revival Path Rewards faster, you can purchase Levels. You can only purchase Levels after getting the Elite Revival Pass.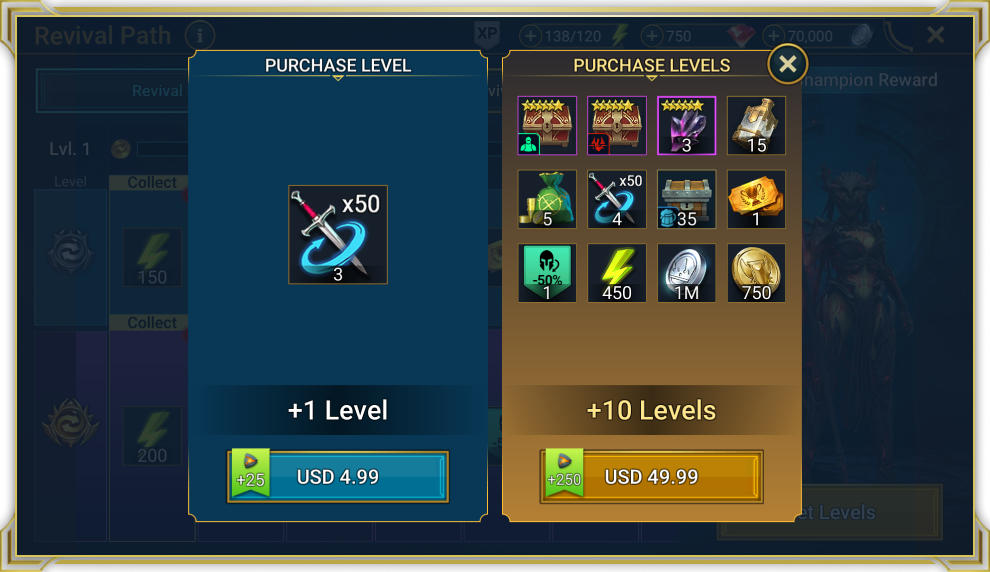 Completing the Revival Path
The Revival Path will be completed only after you've obtained all Revival Path rewards, completed all the Revival Quests, and used all the available Boosts.