Basics
Champion Tags is a quality-of-life feature that lets you categorize the Champions in your Collection according to how you use them in-game.
To tag a Champion, select one in the Collection, then press the Champion Tags button - indicated by a Star.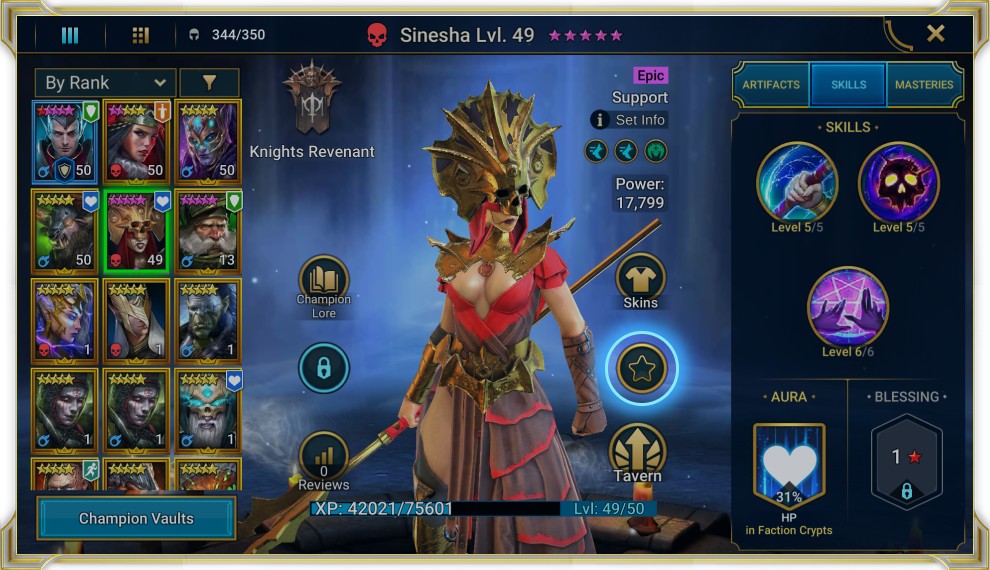 When you tap the icon, a drop-down menu will appear with a list of all the available tags.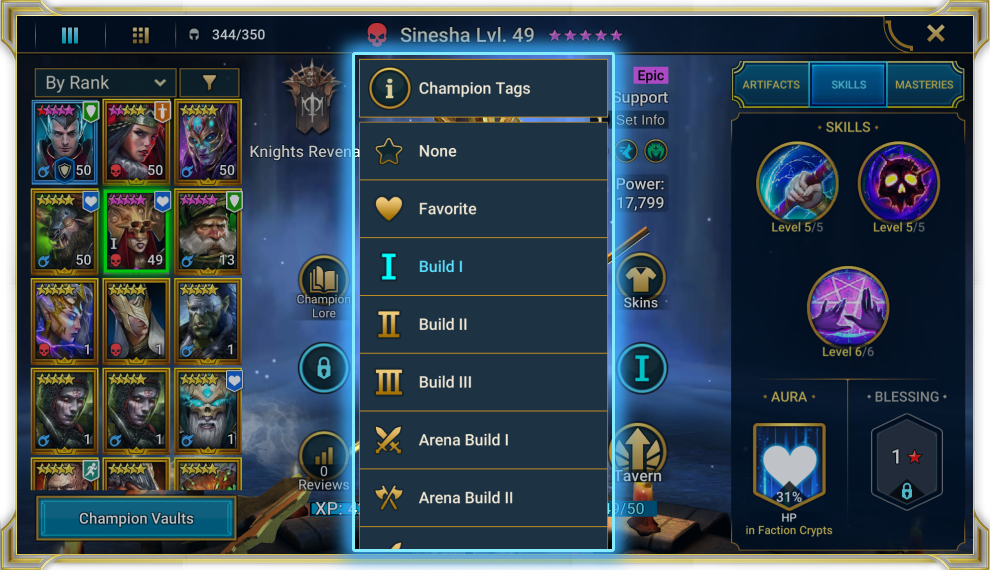 There are multiple tags available to choose from:
Favorite – For whomever you love the most.
Attack, Defense, Support, and Speed Build – To indicate how a Champion has been built if a Champion can be built for different roles.
Arena Build I and Arena Build II – To make it easier for you to find the Champions you need for Arena battles. They will be displayed first in the Team Selection interface if filtering by Champion Tags is activated.
Build I, II and III – Use these however you'd like, but we recommend using them when you have multiple of the same Champion built and you want to indicate the difference in Artifact quality between them.
None – When you don't want a Champion to be tagged.
You can only apply one Tag to each Champion.
After you Tag a Champion, it will be displayed on their avatar throughout the game: in the Champion Collection; the Champion Vault; the Tavern; and the Champion selection screen before every battle. This makes it much easier to find who you're looking for!