The Clan Insignia creator is a tool that allows Clans to create their own custom Clan Insignia to show off to the world. This tool is available for all Clan members to experiment with, but only Clan Leaders will be able to make and then save any changes to their Clan's Insignia.
Basic Elements
Players can select the shape, pattern, and symbols present on each Clan Insignia. Every Clan Insignia requires players to select a shape and pattern, while symbols are completely optional elements.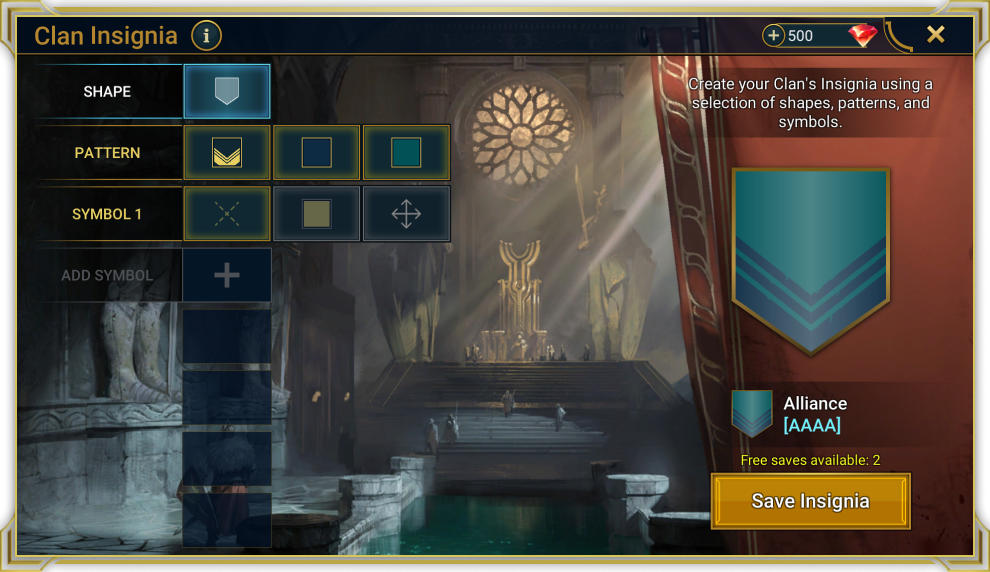 The Insignia shape determines the overall shape of the Clan Insignia. You can choose between all manner of shapes, so pick your favorite.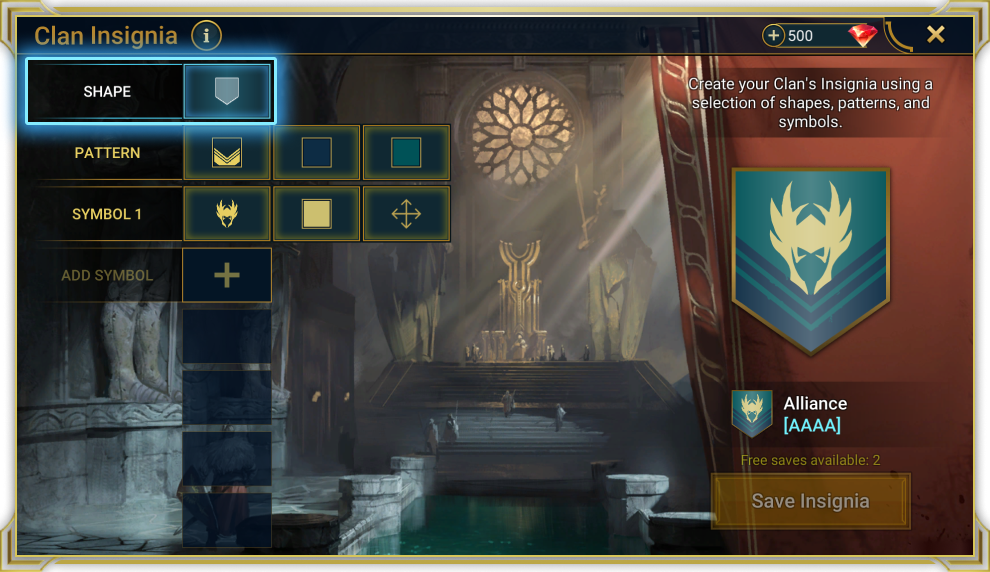 The Insignia pattern determines the overall background pattern for your Clan Insignia. You can choose the color of your selected pattern, with most patterns having two colors that you can decide on.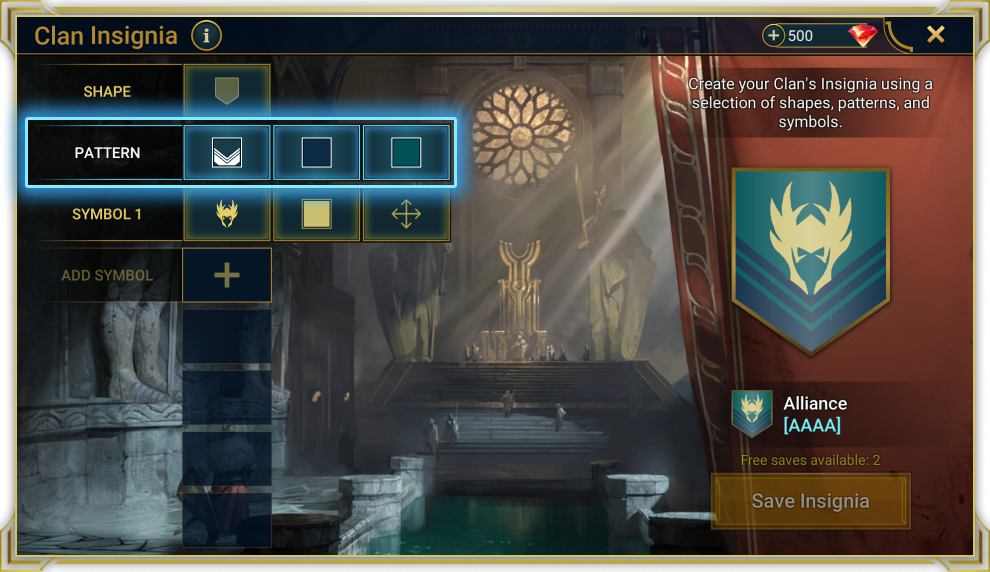 Insignia symbols are optional elements of your Clan Insignia which will appear on a layer above your Clan Insignia's pattern. You can mix and match up to 6 symbols on one Clan Insignia, so really let your creative imagination run wild.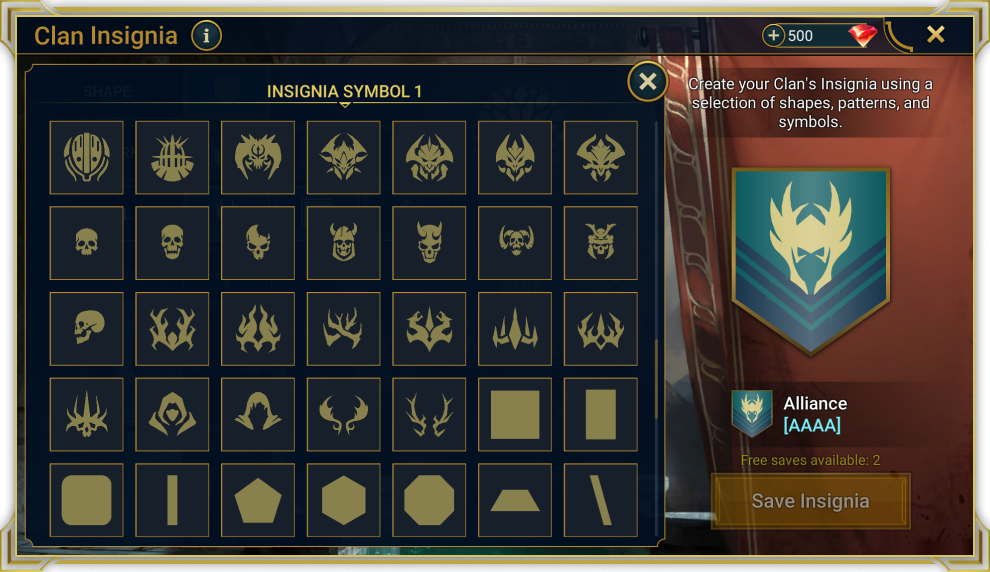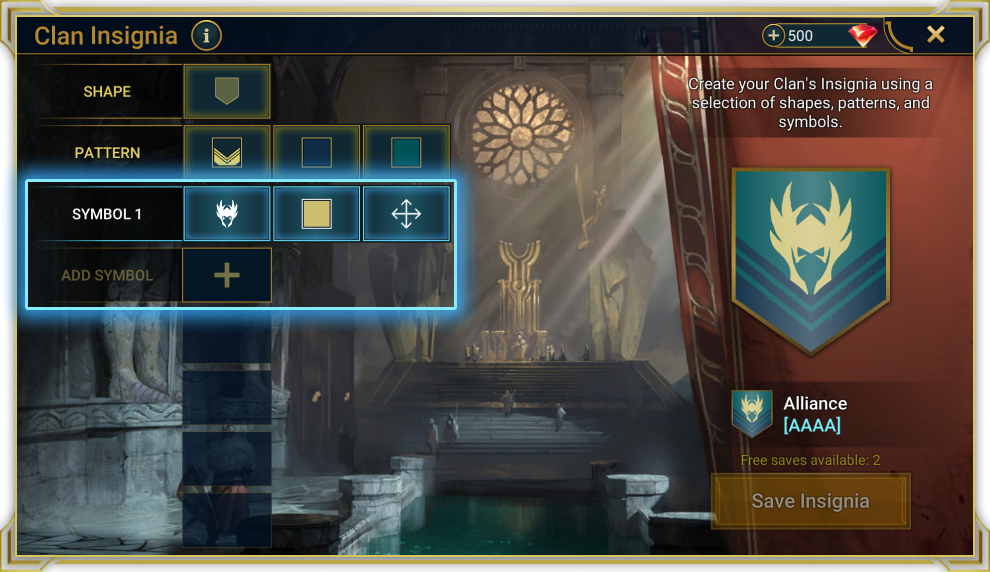 Symbols can overlap each other, allowing you to create a unique Clan Insignia. The order of symbols does matter, with symbols higher up the list overlapping those below. The order of symbols can be changed by using the dedicated "Reorder Symbol" arrows to move them up and down the list, or by pressing the "Delete Symbol" button. When a symbol is deleted, it will disappear from both the list and Insignia, and the symbols below it will move up one position.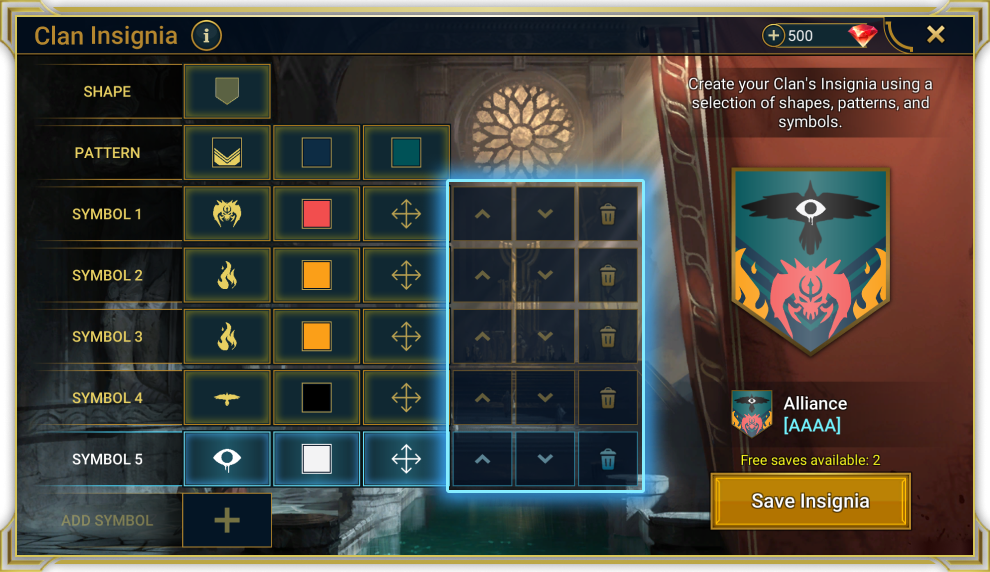 Each symbol has customization options such as:
Color
Size
X/Y Axis Position
Degree of rotation
Vertical/horizontal flip
Using symbol as a mask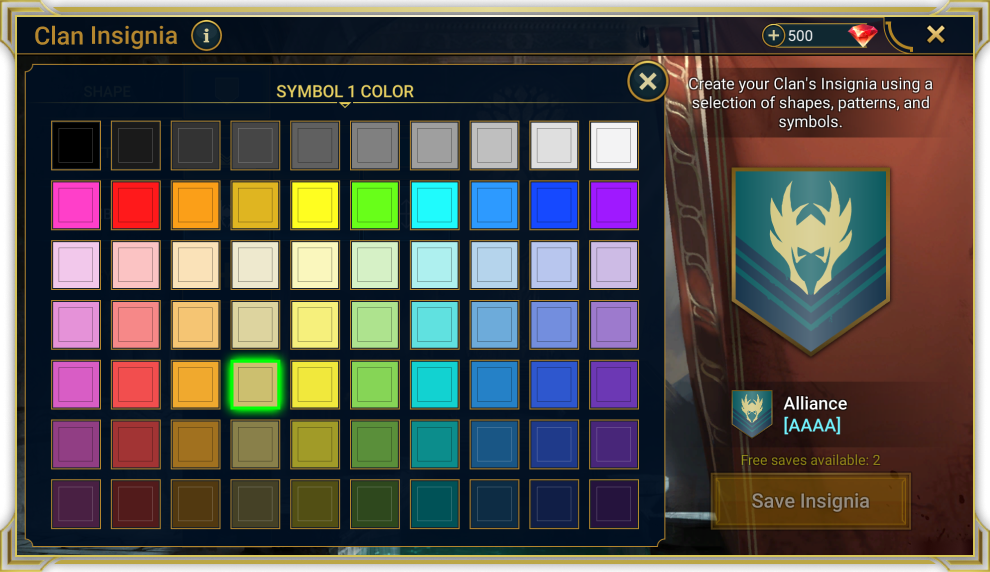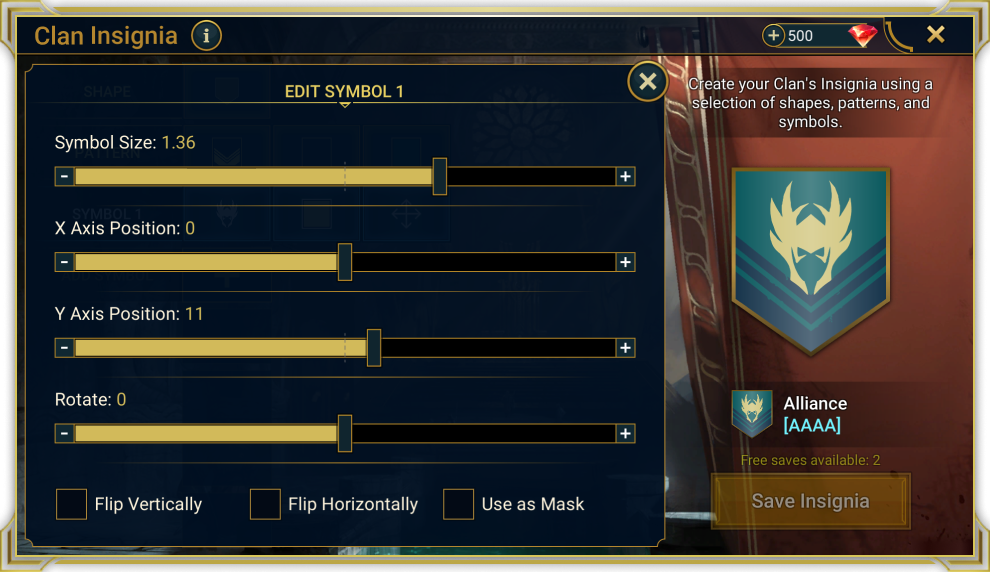 Unleash your artistic potential and create a truly striking Clan Insignia! Or just have fun experimenting with the different options available to you.