Basics
Titan Events are special marathon Events that last much longer than normal Events or Tournaments. You need to participate in specially labeled Events and Tournaments to earn Titan Points and get powerful rewards.
The rewards in a Titan Event are divided into Milestones. To progress through each Milestone, you need to earn Titan Points and unlock rewards along the way. After earning enough Titan Points, you will earn a super valuable reward at the end of each Milestone that you won't want to miss out on.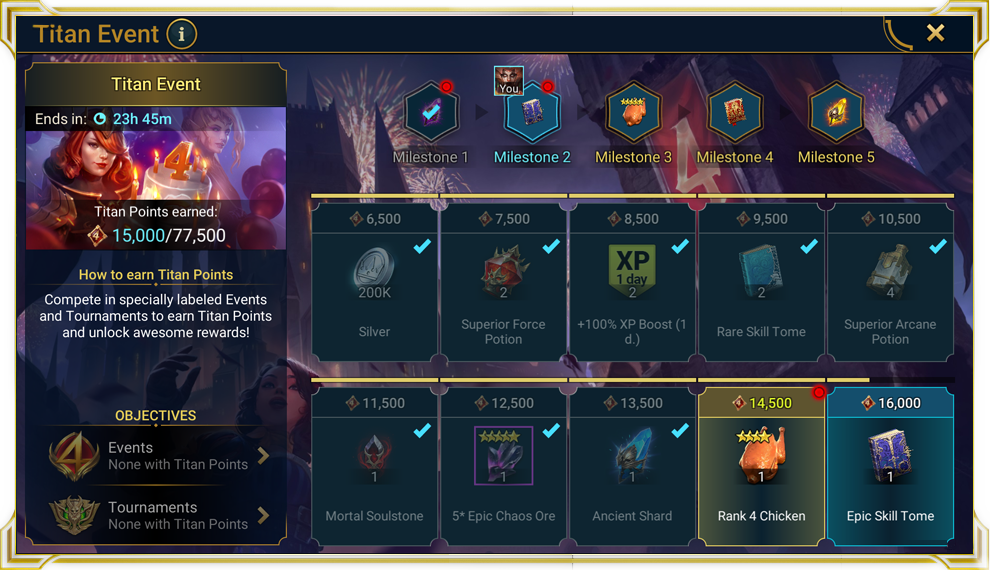 Titan Points
Events and Tournaments that offer Titan Points are clearly marked with a special label.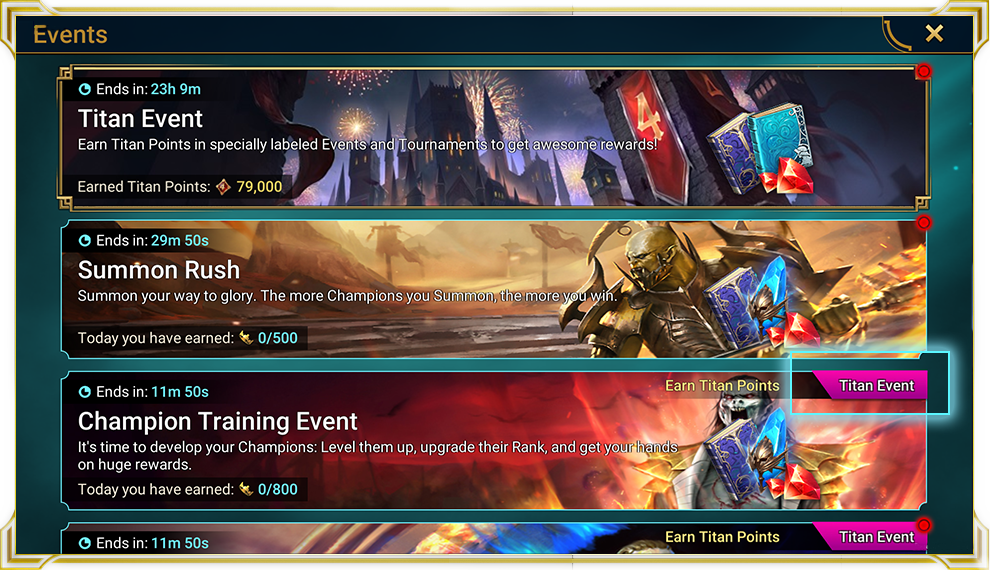 Earning Titan Points is similar to earning other Rewards like Gems or Shards in Events and Tournaments. The more Titan Points you earn as Rewards from Events and Tournaments, the more Rewards you can get in a Titan Event.
Note: You can only earn Titan Points during an active Titan Event.