Basics
The Tavern unlocks at Level 6.
Aside from battling, the Tavern is the easiest way to give your Champions XP and level them up.
At the Tavern you can:
Level up your Champions
Upgrade their Rank
Upgrade their Skills
Ascend them
Levelling Up
Players can level up their Champions in the Upgrade Level tab. This is the fastest way to give a Champion XP and level them up.
Levelling up Champions greatly increases their Base Stats, making them harder to kill, and better at killing.
There are three main ways to do this:
Sacrificing other Champions to give the target Champion XP.
Giving the Champion XP Brews.

Giving the Champion XP Barrels.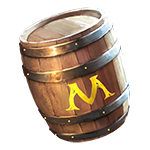 XP Barrels instantly increase a Champion's Level to the highest possible Level for their Rank. For example, if you give a Rank 3, Level 1 Elhain an XP Barrel, she will instantly jump to Rank 3, Level 30.
XP Barrels can be won in Tournaments and Events, as well as acquired from Limited Special Offers.
Upgrading Rank
You can upgrade a Champion's Rank in the Upgrade Rank tab.
Each Champion Rank has a maximum Level cap. This is the highest Level a Champion can be upgraded to at that Rank. Once a Champion hits that cap, they're ready to be upgraded to the next Rank.
Rank 1 max level = 10
Rank 2 max level = 20
Rank 3 max level = 30
Rank 4 max level = 40
Rank 5 max level = 50
Rank 6 max level = 60
To Upgrade a Rank, you must sacrifice Champions or Chickens of the same Rank as the Champion you want to upgrade. Chickens are special items that are used to upgrade a Champion's Rank. There are five Ranks of Chicken - with each Rank tied to the Rank of the Champions they can upgrade.
The number of Champions or Chickens you need to sacrifice for each upgrade is equal to the current Rank of the Champion you want to upgrade. You can also use combinations of Chickens and Champions to upgrade Champions of higher Ranks.
For example: To upgrade a Rank 1 Champion to Rank 2, you need one Rank 1 Champion or one Rank 1 Chicken.
To upgrade a Rank 2 Champion to Rank 3, you can use:
Two Rank 2 Champions
Two Rank 2 Chickens
One Rank 2 Champion and one Rank 2 Chicken
This pattern continues all the way up to Rank 6, which needs five Rank 5 Champions or Chickens - or a combination of both. You can use any combination of Champions and Chickens to upgrade Champions so long as you have enough of the same Rank.
When a Champion's Rank is upgraded, they drop back to Level 1 and must be levelled up again. However, their Stats will increase dramatically when you upgrade Rank, making them much more powerful.
Upgrading a Champion to Rank 4 also unlocks their first Accessory slot, allowing them to equip Rings.
HINT: You can get Chickens from the Shop or by completing in-game challenges and activities.
If Chickens aren't giving you the growth you need, try a Feast. Feasts instantly take your chosen Champion to Rank 6.

You can only give Feasts to Champions who are at the highest possible Level for their current Rank - but Feasts will take them to Rank 6 from any other Rank. For example, if you give a Rank 3, Level 30 Elhain a Feast, she'll instantly jump to Rank 6, Level 1.
Feasts are available from Tournaments and Events, as well as in Limited Special Offers.
Upgrading Skills
You can upgrade Champion Skills in the Upgrade Skills tab.
Most Skills can be upgraded through several levels, each adding improvements or even bonus effects to the Skill.
Common improvements are cooldown reductions, damage increases, and higher chance of placing a Buff or Debuff.
Upgrading Skills can completely transform a Champion's effectiveness and give you the edge in battles.
Note: When upgrading Skills, the Skill that gets upgraded will be randomly selected. You cannot choose or specify which Skill actually receives the upgrade.
Players can upgrade Champion Skills by:
Using Skill Tomes of a suitable Rarity.

Sacrificing a duplicate of the same Champion (any Rank or level).
Remember: Skill Tomes are hard to come by, so don't waste them on Champions you don't want to invest in. Save them for your strongest Champions.
Ascending Champions
You can Ascend Champions in the Ascension tab.
Ascending Champions helps them realize their potential and provides improvements ranging from higher Base Stats and Skill upgrades to entirely new Skills.
A Champion's current Level of Ascension is indicated by the number of purple stars on their profile. The maximum number of times a Champion can be Ascended is limited by their Rank. A Champion can be Ascended up to 6 times.
To Ascend a Champion, you'll need specific Potions for their Affinity as well as Affinity-neutral Arcane Potions. Simply select your Champion in the Ascension tab and it will display how many Potions are needed to upgrade to the next Level of Ascension.
If you don't have enough Potions, you can either:
Visit the Potion Dungeons to win Potions for that Champion
Mix Potions using the Potion Mixer
Buy Potions at the Shop
Note: Each Potion Dungeon drops Potions belonging to a specific Affinity.
You can use the Potion Mixer to combine multiple inferior Potions into better Potions if you need a Potion urgently – such as on days when the requisite Dungeon is closed. This is the fastest way to get the Potions you need.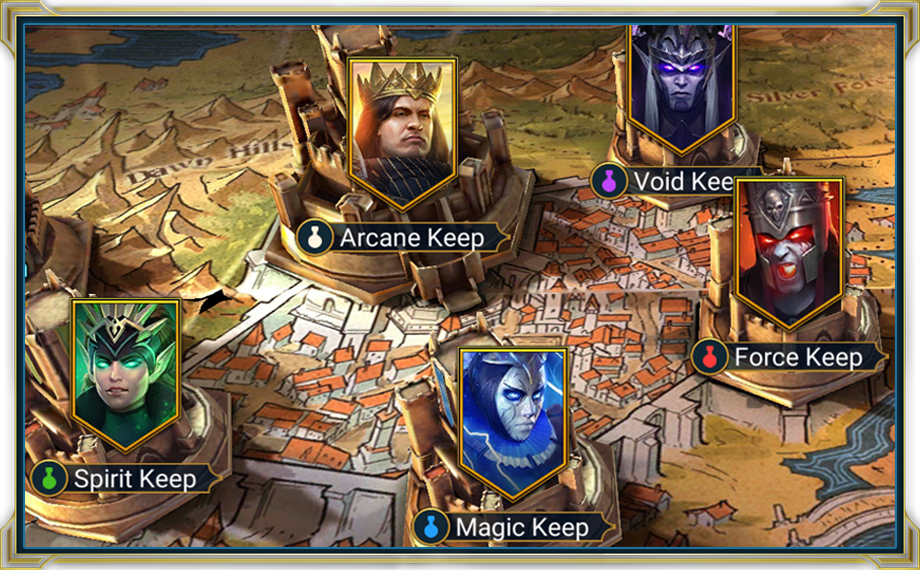 Ascending Champions also unlocks Accessory slots at the following Levels:
Ascension Level 5: Amulet
Ascension Level 6: Banner