If the error message you receive is in the blue box, it's related to the game server. Please check the examples and troubleshooting steps for the most popular of them.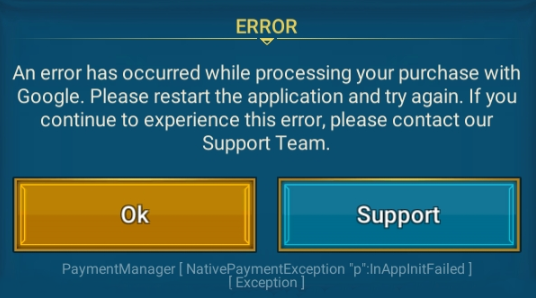 This bug appears mainly on Huawei devices. In one of the updates, we have added the possibility of skipping the error. However, billing is still unavailable for the devices on which Google Play services are impossible to install.
If you want to be able to make purchases, please install Plarium Play on your PC.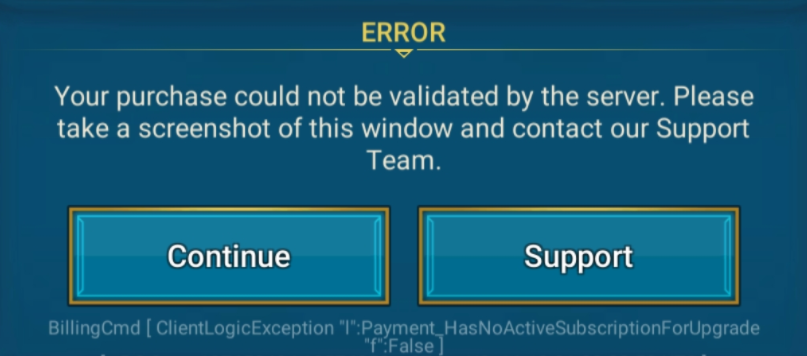 The error indicates that your Raid Card is active on another game account connected to the same Google Play profile. To purchase a Raid Card on the current Raid account, cancel it on another one and wait until it expires, or create a new Google Play account.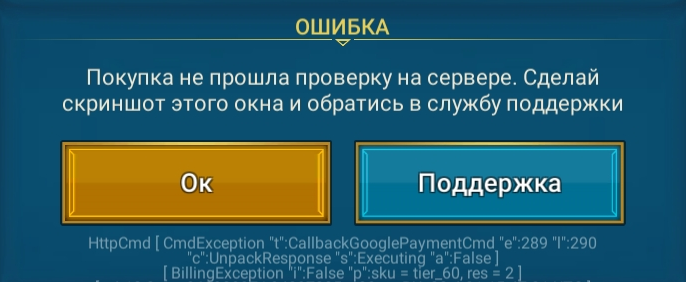 If you see this error, the invalid requests are coming from your account, and the server isn't validating the purchase. If it's not you who sends these requests, please create a new Google Play account to be able to make in-game purchases.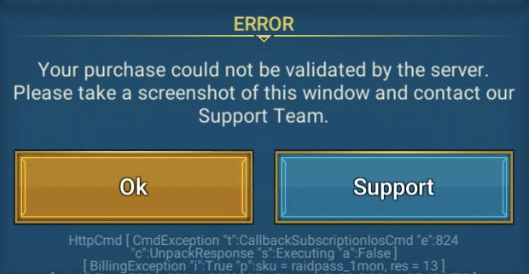 This error message indicates that you have an unfinished purchase on another Raid account connected to the same Google/Apple account. Please, log out of the current game account > log in to the game account with the unfinished purchase > finish the purchase.