The referral reward program allows players to invite their friends to play RAID: Shadow Legends, track each other's progress and reap rewards when milestones are reached.
To get the referral lin
1. Click the "Referral Program" icon in the top left corner of your screen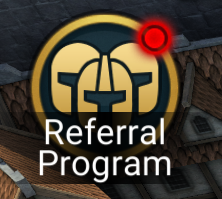 2. Tap the "Get Referral Link" button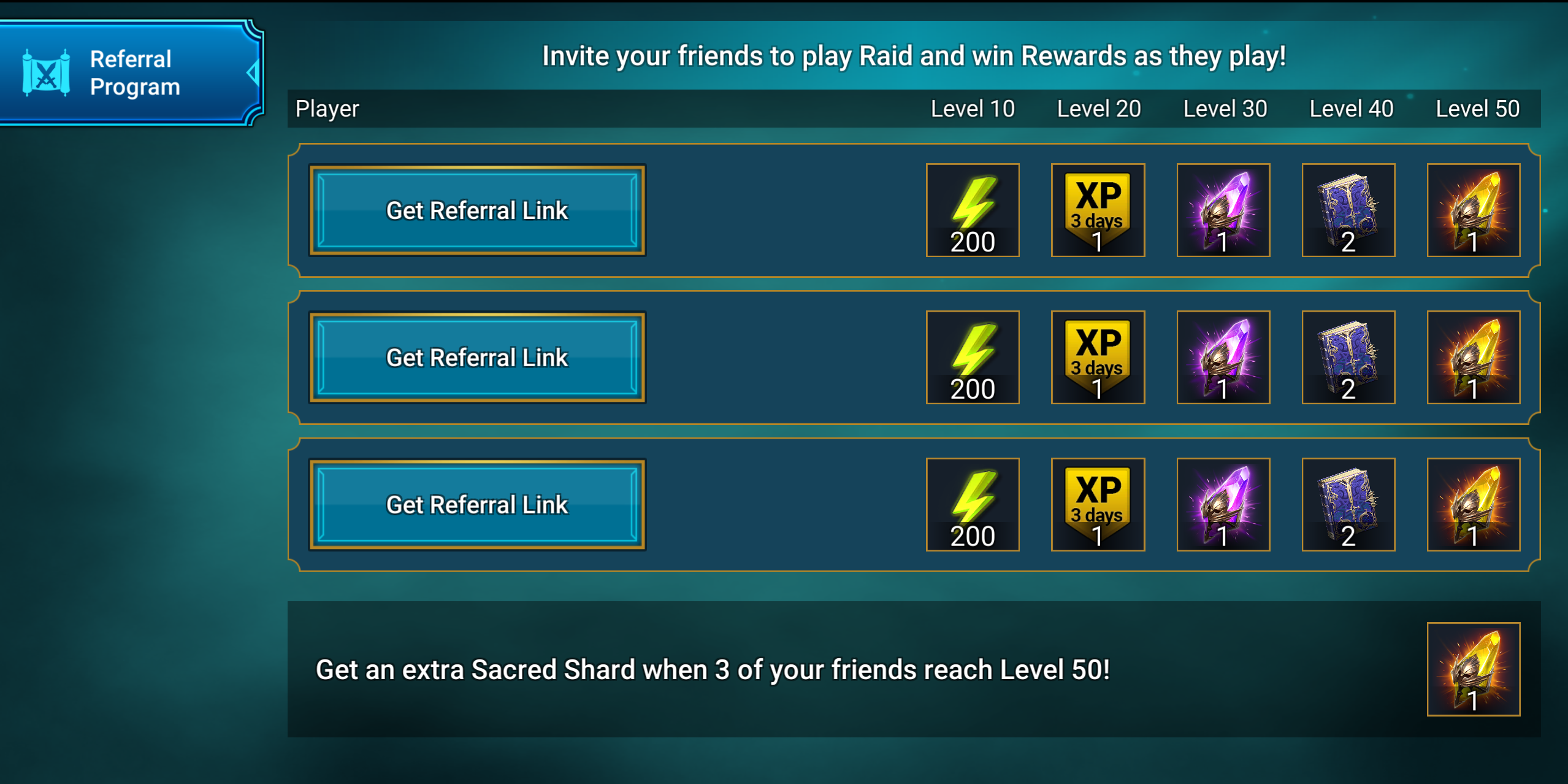 If you're playing on a PC, the referral link will be copied to your clipboard. You can paste it into a message to send to your friend.
If you're using an Android or iOS device, the "Get Referral Link" button will open a window where you can send the link to your friends via any of the apps installed on your device.
Once your friends use your link to install RAID: Shadow Legends on their devices, they will be listed in the Referral Program menu. After they reach levels 10, 20, 30, 40, and 50 you'll be able to collect the rewards.
Important: For the referral link to work for your friend, they need to download the app via the link you send, and it should be the first time RAID: Shadow Legends was installed on their device.